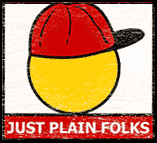 Two of our tunes, "Pica Pica Polka" and "Musical Priest S" have been nominated in the Just Plain Folks Music Awards 2009.
Only 1/3 of 1% of the 560,000 submitted songs made it to nominee status. Wow! This is indeed an honor.
The tunes are from our 2nd CD, "Magdalena's Revenge" released in 2007.
This award period was for material released before August 31st, 2008. It takes JPF some time to sort through the hundreds of thousands of entries. Thousands of judges — industry pros, peers, fans — go through the submissions.
In celebration we give to you for your listening pleasure these free mp3 downloads:
Musical Priest S – based on a traditional Celtic reel.
Pica Pica Polka – lazy border-style polka. Pica Pica is Latin for Magpie.
Enjoy!
—
"Luna Marie" & "Street Dog" from "Crazed and Enthused" were nominated by JPF in 2006 in the cabaret and cajun song categories respectively.
I'm looking forward to submitting "Skull &Magpies" for next year's JPF Awards.