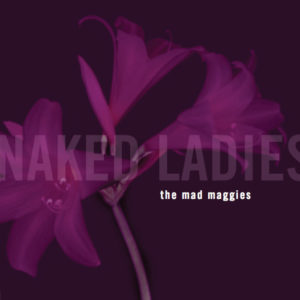 Once again we criss crosses musical styles and moods. Enjoy several dance grooves, a ballad, a traditional Eastern European tune and a well-known cover.
Recording & Mixing: Mark Nemoyten & Aaron Nemoyten
Mastering: Marco d'Ambrosio
Cover Design: studioB-creative.com
Layout: mediarare.com
Listen to the tunes right here. We've cued up the title track "Naked Ladies".
TRACK NOTES
Get On the Train or Get Off the Tracks — in the long tradition of train inspired tunes
Naked Ladies — a dance groove, named for the beautiful Amaryllis which bloom in August, celebrates the Cotati Accordion Festival, dancing in an open air plaza
Entangled — love sometimes happens out of the blue
¿Quien Sera? — a Latin classic in a Mad Maggies arrangement
L'Amour Persiste — love is steady
Serba — traditional, energetic dance
Three in the Morning — when you know you fell for the wrong one and were played
A Little Bit Better — things are starting to look up
A La Playa — everything is better at the beach, upbeat, ska-like
NOTE: You can audition for free on BandCamp. You also can purchase high-quality, downloadable audio files. You don't have to settle for compressed MP3s. $8 for the album or $1 a track.
All music & lyrics by Maggie Martin
except: "Serba" – a traditional & "¿Quien Sera?" by Pablo Beltrán Ruiz
©2017 Media Rare / Squeezin' Diva Music (BMI)