The Mad Maggies' debut album.
Recorded by Wally Sound, Oakland, California. Analog, 2 inch tape, 16 track.

Mastered by J. J Golden, Ventura, California.
Cover design and layout by Media Rare.
TRACK NOTES
Up North – polka
Luna Marie – love and fate in a cold dark sky (cabaret)
La Pachulera – klezmer musicians at the border
Street Dog – looked who showed up one Mardi Gras night
Heaven on this Earth – supposin' there's no home on high
Furey's Polka – polka
Barefoot Kate – love in time of war (ballad)
Our Hearts Ride a Big Wheel – poetic rock
Sleepy Maggie – rousing urban take on a trad Celtic reel. USed in the TV pilot of the Black Donnelly's on NBC.
Short and Sweet – about that size thing – a very, very short blues tune
Where's Diana? – circus polka
Friday Night – dancing side by side
Time's Up – where does the time go?
COOL NOTE
AS HEARD ON TV: "Sleepy Maggie" from "Crazed and Enthused" is used in "The Black Donnellys" pilot. About 7 minutes into the show there's a bar scene –"Sleepy Maggie" plays throughout the scene. This series is created by Paul Haggis (Million Dollar Baby, Crash, Casino Royale) and written by Robert Moresco (Million Dollar Baby, Crash).
The tune is a Mad Maggiefied version of a traditional reel.
(NB: There are other versions of the show online with different music — something to do with licensing. If you hear a less gritty, more traditional tune in the scene, it's not us.)
HONORED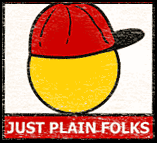 "Luna Marie" & "Street Dog" from "Crazed and Enthused" were nominated by the Just Plain Folks Music Awards 2006 in the cabaret and cajun song categories respectively.