Our follow up to "Skull & Magpies" with more adventures on the high seas. There are ska, tunes inspired by ska, celtic, cumbia, and cajun music, a song in French, a song in Irish and more.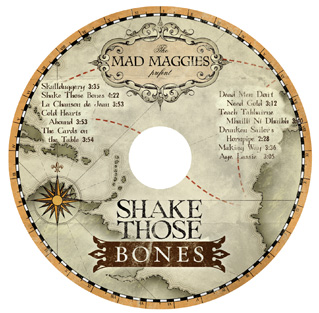 Recorded, mixed and mastered by Wally Sound, Oakland, California. Analog, 2 inch tape, 16 track. Digital mixdown.
Cover design and layout Media Rare.
Cover and disc illustrations by illustrator and fine artist, Dale Horstman.
TRACK NOTES
Skullduggery — instrumental, picks up where the last tune on "Skull & Magpies" left off
Shake Those Bones — Bones is another word for dice. Originally dice were made from a specific bone in the knee area of sheep called the talus. Shake those bones = cast dice. Shake those bones = dancing. No matter what Fate has in store for us we might as well take our chances and shake 'em and roll 'em while we can.
La Chanson de Jean (Dark John's Theme) — love ballad, Jean asks the elements to help him sail as fast as possible to his love.
Cold Hearts Abound — keep a wary eye
The Cards On the Table — cumbiasque
Dead Men Don't Need Gold — ryhthmic
Teach Tábhairne Mhaillí Ní Dhuibh (Molly Black's Tavern) — sung in Irish, mariners asking for rum at their favorite tavern, from their favorite tavern keeper, Molly Black
Drunken Sailor's Hornpipe — a mad-maggiefied version of a traditional hornpipe
Making Way — easy-going ska
Aye, Lassie (Oui, Ma Chérie) — fife and drum inspired, Louisana
COOL NOTE
Track 11 is a hidden track on this album. Mags asked Wally to fly free and touch his inner dub master on our version of "Drunken Sailor's Hornpipe" which he did to great effect.

HONORED
"Shake Those Bones" received two nominations from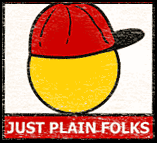 The Just Plain Folks Awards 2017!
Cajun Song: Aye Lassie – Shake Those Bones
World album: Shake Those Bones
Our tunes made it through 18 months of screening by dozens of judges culling 17,400 albums and 240,000 songs from all over the world. Wow!
In all, we have received 7 nominations from JPF spanning 4 albums.