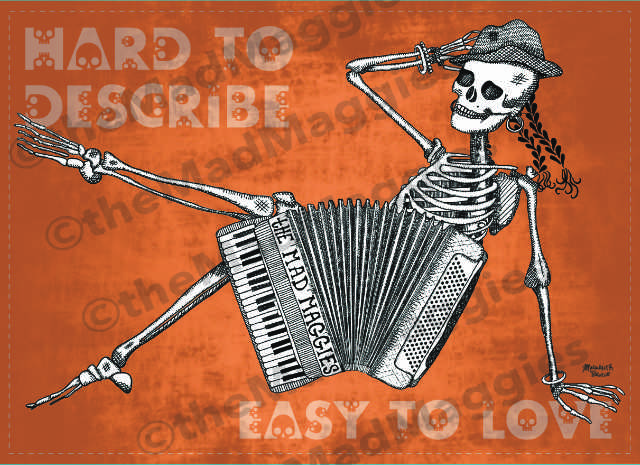 The Mad Maggies are available to play private parties, large festivals and everything else in between.
Contact Owen O'Dowd for booking email
Canada +1 (514) 244-4614
USA +1 (707) 776-6921
We welcome music licensing inquiries for our large and varied catalog.
___ ___ ___ ___ ___
Les Mad Maggies sont disponibles pour des soirées privées, de grands festivals et tout ce qui se trouve entre les deux.