THE POLKA: Where's Diana?
Mon amie proche Diana est une voyageuse mondiale. Il y a des années, quand elle était sur la route pendant de nombreux mois, complètement libre de toute l'attache. Les amis m'ont constamment demandé « Où est Diana? ». Je ne connaissais pas toujours la réponse. Elle pourrait être équipée d'un voilier d'Espagne vers les Caraïbes, ou faire de la randonnée en Indonésie ou rester en famille en Europe. Les cartes postales qu'il envoyait arriveraient des semaines après qu'elle eût quitté cette localité pour une autre.
Ainsi, elle a gagné cette polka.
Aujourd'hui, je peux répondre à la question. Diana est acupunctrice respectée à Baltimore, Maryland, et elle vit à l'extérieur de la ville dans une ferme construite en 1830. Elle voyage encore, mais, maintenant, elle a un téléphone cellulaire.
Diana est aussi la seule personne que je connais qui pourrait faire un saut aérien (un saut périlleux sans main) sur l'endroit, sans hésitation.
La polka est en F. Elle a une section A instrumental, une section B pour le verset. La section C glisse sur Bb mineur et elle a des groups de 4 mesures pour l'improvisation.
Diana est une buveuse de cidre, alors je dois suggérer les merveilleuses offres de cidre à MillStone Cellars in Monkton, Maryland.
Mais, comme cette série de publications concerne les polkas et la bière, j'ai utilisé les paroles de la chanson pour l'inspiration de l'accord de bières.
Perhaps she went to Jamaica, Kathmandu or Topeka. Topeka?!
THE BEER PAIRINGS
• Dragon Stout – Desnoes & Geddes Limited, Jamaica
• Khumba Kolsch – Sherpa Brewery, Nepal
• Macadamia Nut Pale Ale – Norseman Brewing, Topeka, Kansas
Cheers!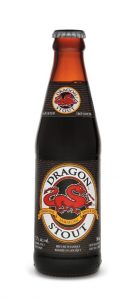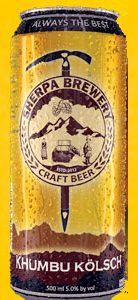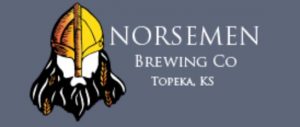 _____