THE POLKA: Where's Diana?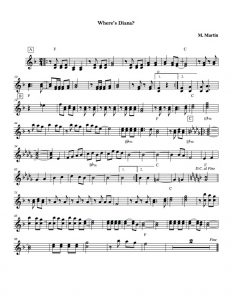 My close friend Diana is a world traveler. There was a time, years ago, when she was on the road for many months. Friends would constantly asked me "Where's Diana?". I didn't always know the answer. She could be crewing on a sailboat from Spain to the Caribbean, or backpacking in Indonesia or staying with family in Europe. Postcards she'd send would arrive weeks after she had already left that locale for another.
Thus she earned this polka in her honor.


Today, I can answer the question. Diana is a respected acupuncturist in Baltimore, Maryland and lives outside the city in a farmhouse built in 1830. She still travels but now has a cellphone.
Diana is also the one person I know who could do an aerial (a no-hands cartwheel) on the spot, without hesitation.
The polka is in F with an A section instrumental, B section for verse. The C section slips over to Bb minor and offers 4 bar sections for improv.
Diana is a cider drinker so I will suggest the wonderful cider offerings at MillStone Cellars in Monkton, Maryland. But, as this set of posts are about Polkas and Beer, I will take inspiration from the lyrics of the song for the beer pairings.
Perhaps she went to Jamaica, Kathmandu or Topeka. Topeka?!
THE BEER PAIRINGS
• Dragon Stout – Desnoes & Geddes Limited, Jamaica
• Khumba Kolsch – Sherpa Brewery, Nepal
• Macadamia Nut Pale Ale – Norseman Brewing, Topeka, Kansas
Cheers!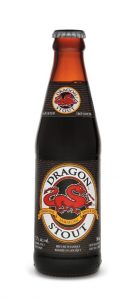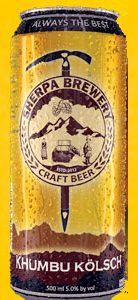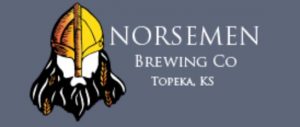 _____