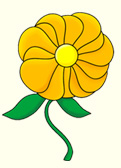 We are super pleased that owner, Cindy Kahl has asked us back to play for their 3rd annual Spring Fest.
That's this Sunday, April 26
1pm – 5pm – no cover
Come on down and relax on the patio beer garden, drink excellent German beer, eat delicious food and enjoy good music.
Perfect way to spend a Springtime Sunday!
Jumpy house for the kids.
Golden Gate Bavarian Dance Club will dance and conduct the beer drinking contest.
Challenge the reigning beer drinking champion, Mikey! This is what the contest looked like last year.
Speisekammer Restaurant
2424 Lincoln Ave., Alameda
510-522-1300
Hope to see you there.
yours in a mad, mad world,
Mags
Speisekammer = spice room = pantry