This Saturday night we're playing one of California's oldest continuously operating saloons.
Smiley's Schooner Saloon
41 Wharf Road
Bolinas
Show starts 9:15pm – $7
As always we'd love to see you at the show!
Bolinas residents are notorious for taking down road signs to their seaside hamlet. So to help you find us, here's an aerial shot of our approximate location.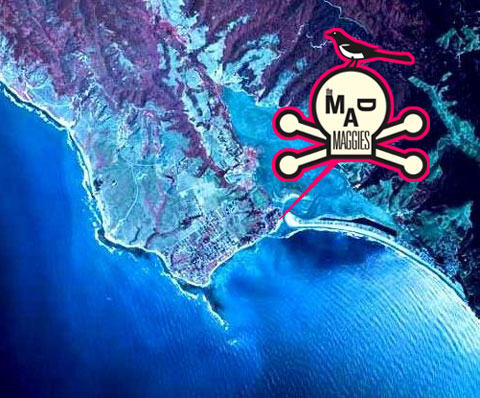 For more ways of finding Bolinas check out GeoHack.