LA POLKA: Up North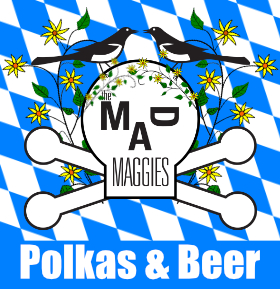 Cette polka a été la première track de notre premier album «Crazed and Enthused». Nous avons ouvert beaucoup de spectacle avec cette mélodie.
J'ai pensé aux voyageurs venant du sud de la frontière entre les États-Unis et le Mexique, allant vers le nord jusqu'à «où sont tous les arbres», c'est-à-dire au nord de la Californie.


"Up North" est dans A-min. La section B ouvre 16 mesures pour les solos.
Sifflement par notre amie Libby Hanley.

L'ACCORD DE LA BIÉRE
Pour « the pairings », je suggère ces breuvages d'artisanat classiques qui méritent certainement de se diriger vers le nord vers les séquoias pour profiter:
• Pliny the Elder, Russian River Brewing Co., Santa Rosa, CA
• Lagunitas IPA, Lagunitas Brewing Co., Petaluma, CA
À savoir:
Hen House Brewing, Santa Rosa
et même plus au nord:
Humboldt Regeneration – une brasserie durable et trés local dans le comté d'Humboldt, en Californie
Saviez-vous que la Californie compte plus de 700 brasseries artisanales! Plus que n'importe quel état dans la nation. Pour vous aider à découvrir quelques-uns d'entre eux, la SF Chronicle a créé une carte avec seulement 230 de ces brasseries artisanales.