THE POLKA: Up North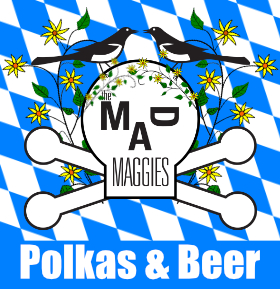 This straight-ahead, medium tempo polka was the first track on our debut album "Crazed and Enthused". We have opened many a show with this tune.
I chose the title thinking of travelers coming from south of the US-Mexican border, heading north to "where all the trees are", in other words, to Northern California.


"Up North" is in the key of A-min. The B section opens up 16 measures for solos.
Whistling courtesy of our friend Libby Hanley.

THE BEER PAIRING
For the pairings I suggest these classic craft brews that are definitely worth heading "up north" to the redwoods to enjoy:
• Pliny the Elder, Russian River Brewing Co., Santa Rosa, CA
• Lagunitas IPA, Lagunitas Brewing Co., Petaluma, CA
Worth knowing about:
Hen House Brewing, Santa Rosa
and even farther north:
Humboldt Regeneration – a sustainable and super local brewery in Humboldt County, CA
Did you know that California has more than 700 craft breweries! More than any state in the nation. To help you discover a few of them, the SF Chronicle put out this nifty map with just 230 or so of those craft breweries.