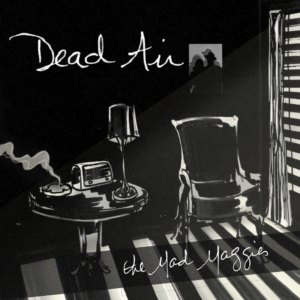 Dead Air is our new release for the month of July.
This rock/pop tune with vintage dub stylings describes that feeling when you finally leave for good.
Try singing along. It is very satisfying.
The fab noir-inspired illustrations are by multi-talented artist Wendy Pires (Instagram: @_wkpires)
Watch the new video on our YouTube channel.
For a high quality audio file, go to our BandCamp.
Dead Air was mixed and mastered by Wally Sound at the Wally Sound, Oakland, California.
Featuring:
Johny Blood: tuba
Ian Luke: drums
Maggie "Mags" Martin: accordionist, vocals, composer, bass & synths
Mark Nemoyten: trumpet
Gary "GDub" Wium: guitar