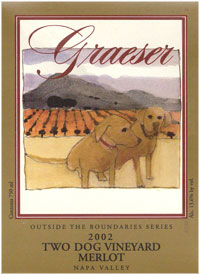 We will be playing at Graeser Winery this Saturday, May 2nd.
Owner, Richard Graeser and managing partner, Rebbeca Ahi are super friendly, the bordeaux style wines are outstanding and the location is a glorious.
The winery is nestled on a hillside in the Diamond Mountain District of Napa on the northeast side of Napa Valley. There's a comfortable patio with chairs and tables and picnic tables on the grounds.
Noon – 4pm
Graeser Winery
255 Petrified Forest Road
Calistoga, CA
707 942-4437
This event is part of the Calistoga Wineries Annual Spring Celebration fundraiser