Sometime in the early morn, Jim texted asking whether we wanted to come for the Czech Village Pancake Breakfast. I texted back that we had stayed up way too late. There were snoring musicians in every room and I imagined few would be vertical before noon.
Sometime after this the house filled with the smell of onions being sautéed. Roxanne was making spinach and potato frittatas for brunch. Hallelujah!
We had time to drink tea and coffee, eat and then pack. There was a dance party to play in the Czech Village at the Red Baron pub. We would leave for the airport directly after.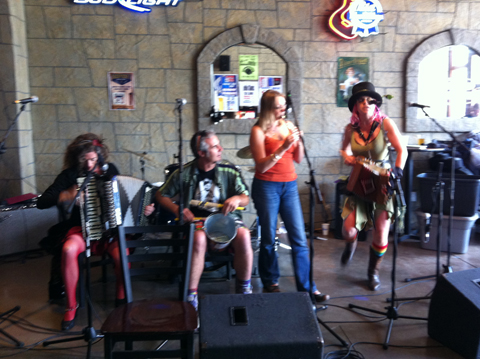 For this show we had even more jamming. Mad Ms whistler Rhian joined Roxanne with Ian on "cats paws" and Renée on button box for a nice Celtic jam. Toes were tapping all through the place. Corn Mo, Paul Rogers, Ron Borelli performed again to everyone's enjoyment. Billy dished up another dance inducing set with the Mad Ms backing and Renée sitting in on squeeze and Roxanne on triangle.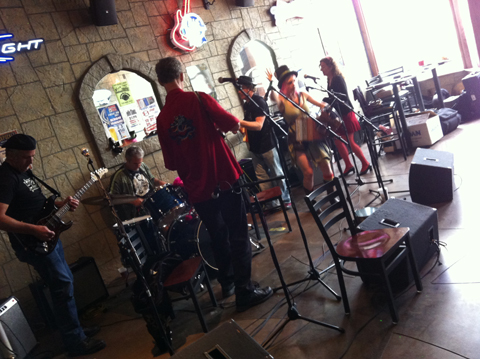 Then it was up to us to wrap the party up with a bang. I had one eye on the clock because we only had minutes to get to the airport in time for checking in.
It all worked out. We would do it all again in a heartbeat. Thank You, Cedar Rapids! Thank you Jim Jacobmeyer and New Bohemia/Czech Village!
Corn Mo took a couple videos which capture the feeling. Pictures ARE worth thousands of words:
PHOTOS:
A medley of photos on our website (no FB needed)