As usual, we had plenty of fun playing our recent gigs in August.
We had a great night sharing the stage with "Along Came Jones" at the Starry Plough in Berkeley. Our sets at the Lagunitas Beer Sanctuary were, as always, a blast.
Other joy-filled highlights included our set at the Cotati Accordion Festival on Saturday 8/22/15 — what a great crowd!– and our backing the festival's Grand Finale on Sunday — another great crowd.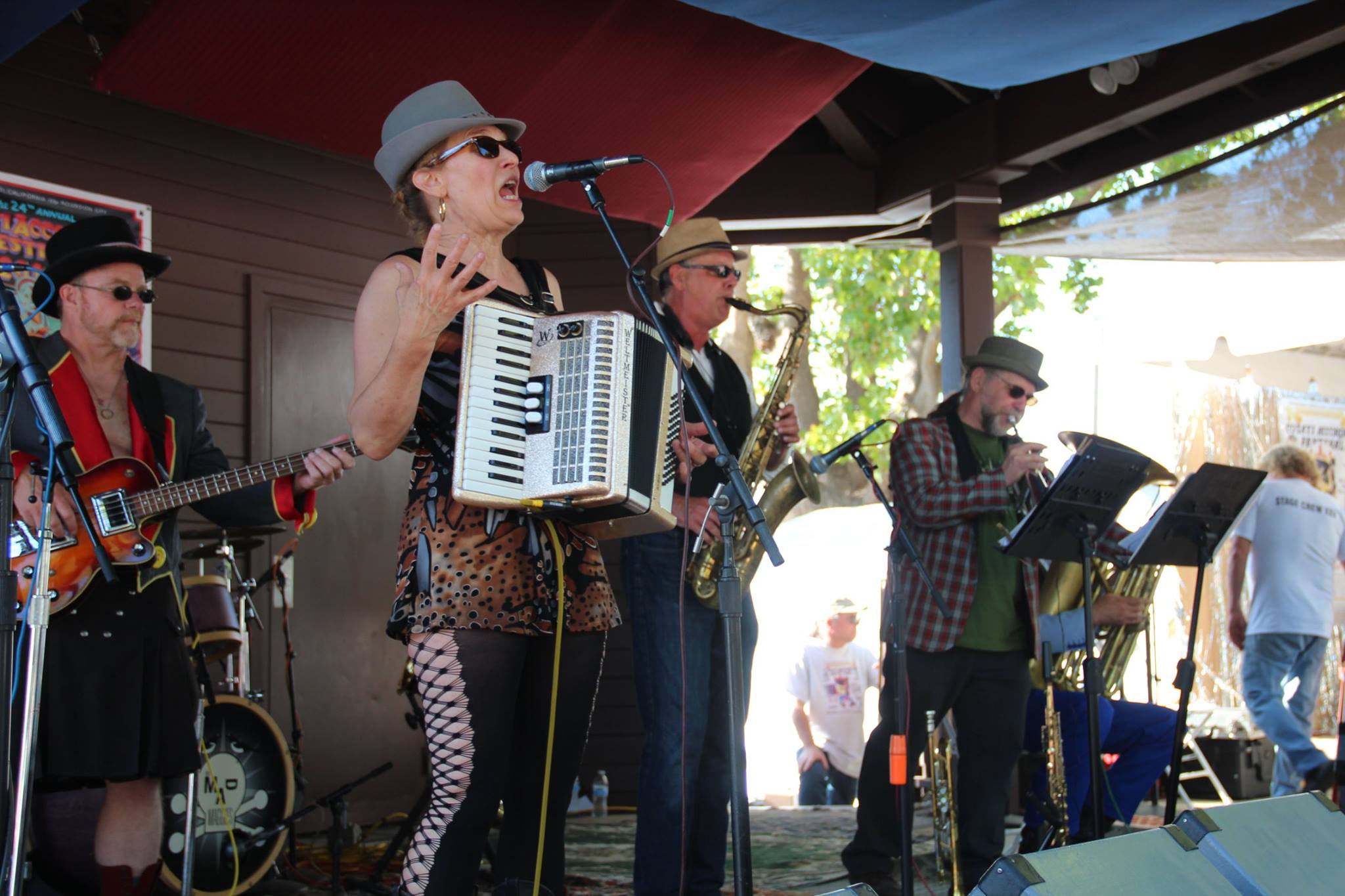 The Cotati Accordion Festival awarded me the title of "Honorary Director" this year, its 25th anniversary. The title is usually just that, a title, but this year I actually got to direct the grand finale. That was fun and crazy.
All total we were 18 musicians on stage by the last several tunes. Fiddler Gus Garelick (Hot Fritattas, Wild Catahoulas) joined us, the Mad Maggies as part of the back up band. Together, this fantastic ensemble kept the energy high and coordinated. Here's a large hat tip to Gary Wium (guitar), Johny Blood (tuba), Ray Fernandez (sax), Ian Luke (drums), Tim Sarter (bass) and Gus (fiddle). You all have the amazing range and spunk to pull off something this musically diverse.
Add 11 accordionists:
Paul Rogers of TDA
Dan Cantrell
Sourdough Slim with Robert Armstrong on lap steel and saw
Skyler Fell
Ginny Mac
Sergiu Popa
Stas Venglevski
Kep Protopopov
Cory Pesaturo
The Great Morgani
with yours madly
And stir the crowd up briskly and you get one grand finale!
It is this kind of fun that keeps me squeezin'. 🙂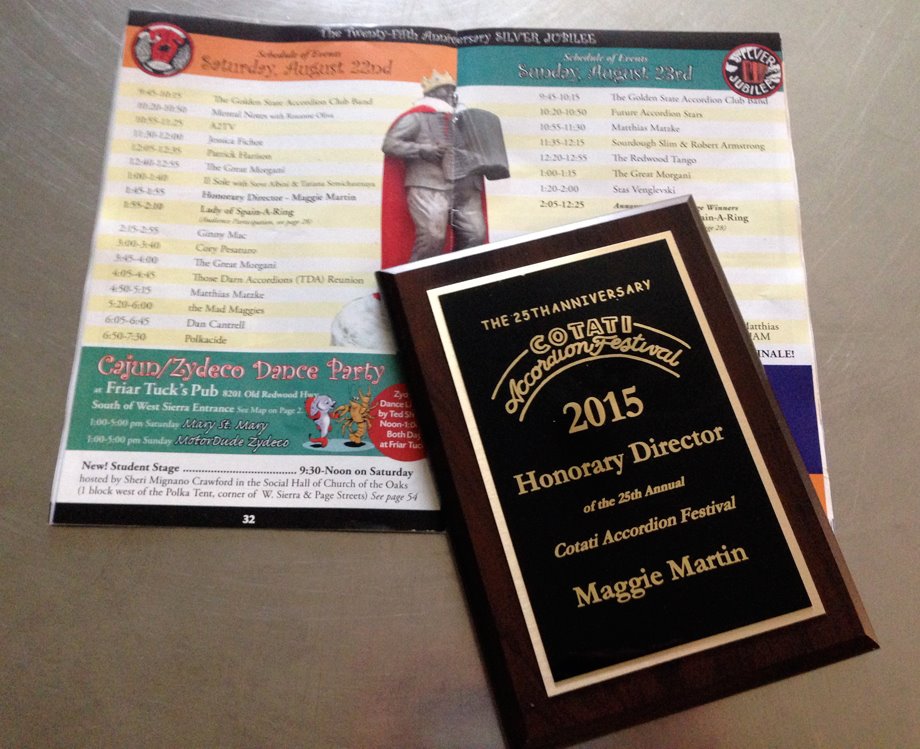 ___________
Albert Gilbert of the San Jose Mercury News wrote a good article about the festival. I particularly liked how he described the Mad Maggies as "stylistically omnivorous." 🙂