Comme d'habitude, nous avons eu beaucoup de plaisir à jouer nos récents concerts en Août.
Nous avons aimé partager la scène avec "Along Came Jones" au Starry Plough in Berkeley. Notre concert à Lagunitas Beer Sanctuary était, comme toujours, très fun.
Autre résumes plein de joie incluent notre concert au Cotati Accordion Festival on Saturday 8/22/15 — quelle foule fantastique!– et et la grande finale du festival le dimanche — une autre foule fantastique.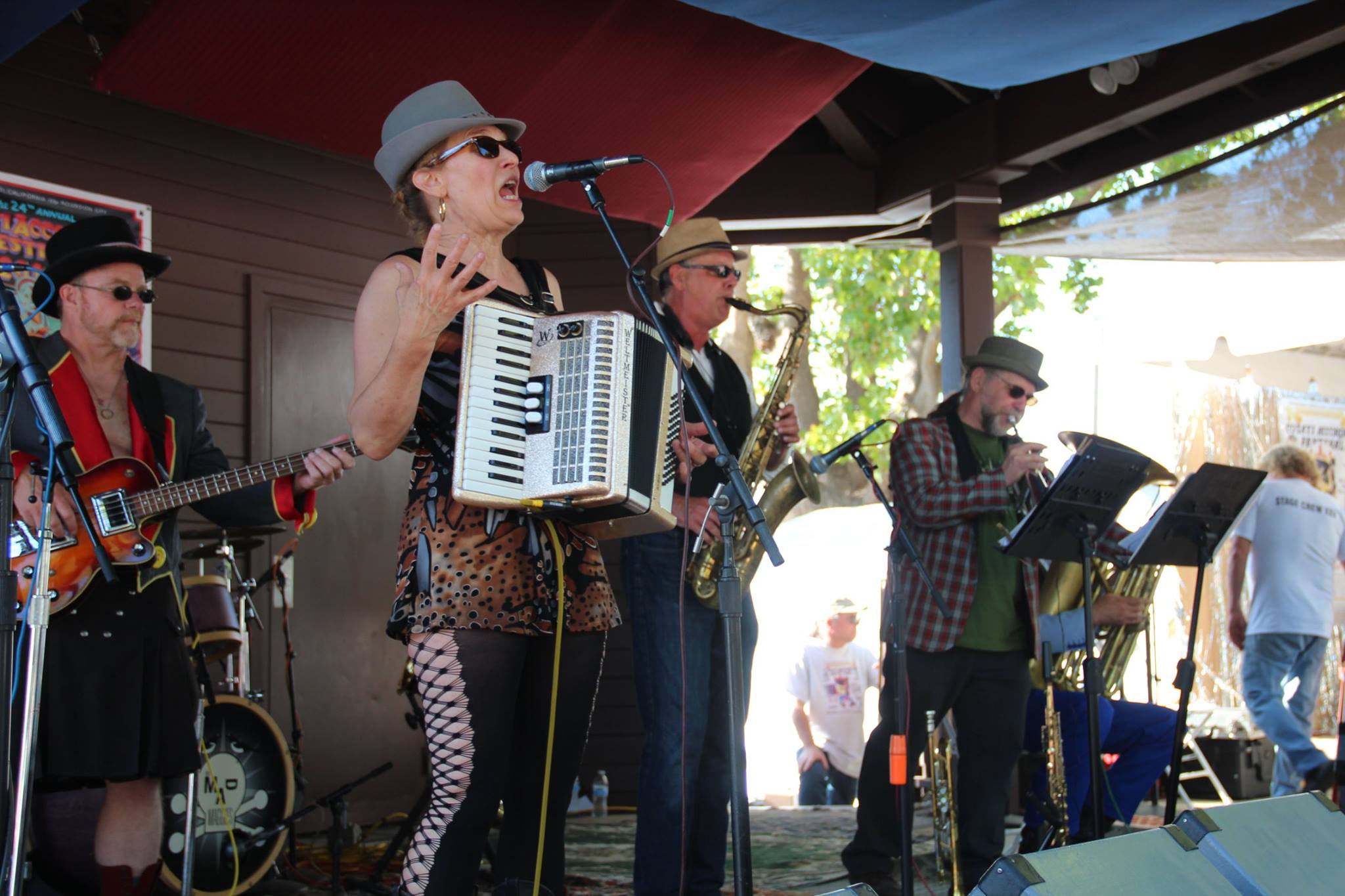 Le Festival de l'Accordéon Cotati m'a décerné le titre de «directeur honoraire" de cette année, son 25e anniversaire. Le titre est généralement juste un titre, mais cette année, en fait, j'était metteure en scène de la grande finale. C'était amusant et fou.
Il y avait en totale 18 musicians en scène.
Vilonist Gus Garelick (Hot Fritattas, Wild Catahoulas) nous a rejoint. Cet ensemble exceptionnel a gardé l'énergie. Bravo à Gary Wium (guitare), Johny Blood (tuba), Ray Fernandez (sax), Ian Luc (batterie), Tim Sarter (basse) et Gus (violon). Vous avez la gamme étonnante et de courage de jouer quelque chose si musicalement varié.
Ajoutez 11 accordionists:
Paul Rogers of TDA
Dan Cantrell
Sourdough Slim ac
vec Robert Armstrong (lap steel et scie)
Skyler Fell
Ginny Mac
Sergiu Popa (de Montréal)
Stas Venglevski
Kep Protopopov
Cory Pesaturo
The Great Morgani
et moi.
Et remuez la foule vivement et vous obtenez une grande finale!
Il est ce genre de plaisir qui me tient «squeezin '.» 🙂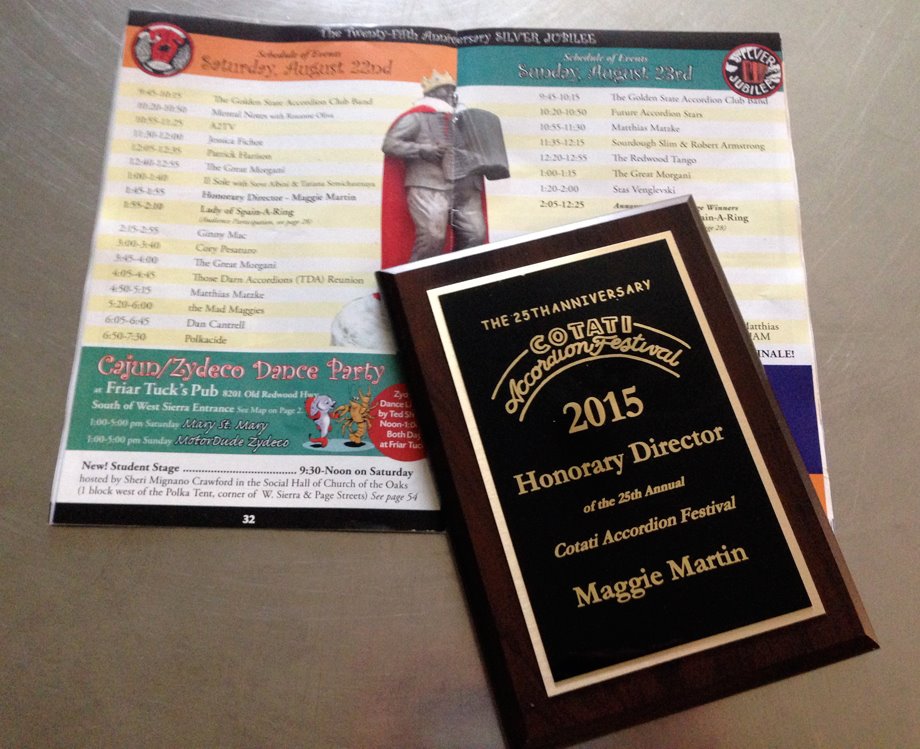 ___________
Albert Gilbert du San Jose Mercury News a écrit un bon article du festival festival. J'aime qu'il nous a décrit the Mad Maggies comme "stylistiquement omnivores." 🙂