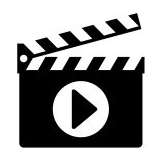 Help us create real grass roots videos of our next two shows.
We'd love to have fan-generated material. It's super easy:
• Find a good sight line. Close or faraway – your choice.
• Choose a tune to video.
• Hold your cell phone camera horizontally.
• Stay steady — best not to move around too much.
• Keep the camera rolling for a few seconds after the tune ends.
• Email me and I will send you a link to a Google Drive where you can upload the file.
If we use the footage, we will credit you if you want to be credited.
Lights. Camera. Action!