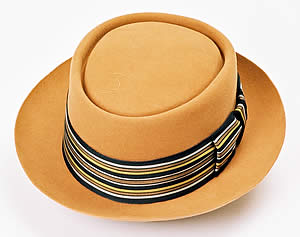 I love hats.
We are playing live on KPIG tomorrow afternoon. As I was writing our Mad Alert newsletter for the gig I got to pondering porcine metaphors which led my hungry mind to pork pie hats.
A pork pie is a meat dish baked in pastry crust. The hat gets its name from its flat-topped resemblance to that savoury comestible. I won't recommend eating pork but I will recommend wearing this quintessentially hip topper.
Many a Mad Maggie are crazy enough to sport one.
Buster Keaton, Lester Young and Tom Waits are are other crazy cool cats in pork pie hats.
Tune in at 1pm KPIG 1510 AM 😉