Live and Rowdy: the Mad Maggies on tour 2012
While on the road this past year we recorded as much of our shows as possible. SepTimus Sarter used his small Olympus LS-10 portable recorder positioning it in the venues wherever he could. Ian Luke patiently culled through the hours of material and chose 8 tracks which he then edited and mixed.

The result is a kind of field or bootleg recording which captures our rough and ready, energetic, music making perfectly.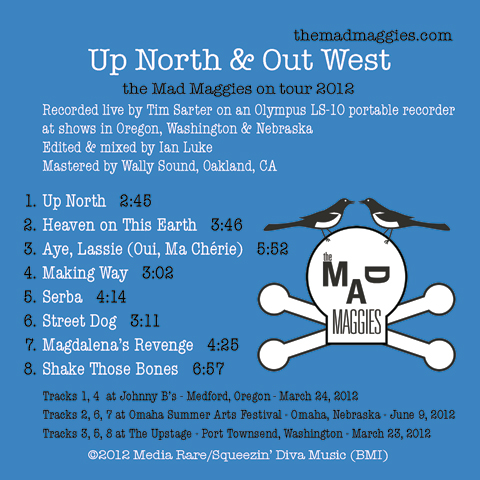 I am super pleased to have a recorded version of "Heaven on this Earth" the way we play it now and to have a recording of the "Serba" and … There is just so much that I like about this album.
You can listen to "Up North & Out West" at our music shop. I'd love to know what you think of this, our first live album.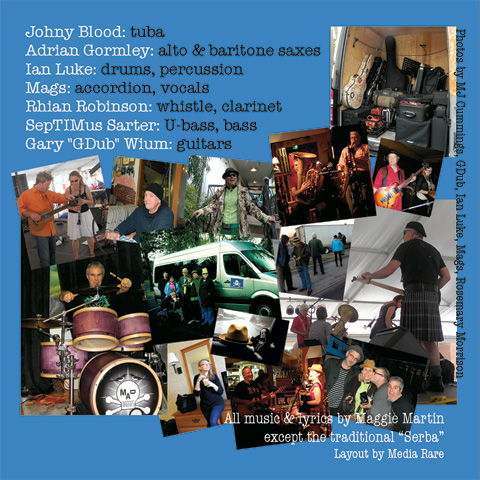 I also must mention that Johny Blood suggested the title. Wally Sound did his mastering magic. And DVDCopyCat duplicated for us. They were fast, professional and hassle-free. We will use their services again.
Pssst. Heaven on this Earth is a free download 🙂