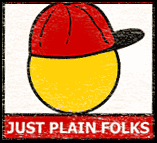 Big thanks to Brian Austin Whitney who works tirelessly to help musicians around the world.
Thanks to everyone at Just Plain Folks Music Awards 2020!
Thanks to the 4203 Volunteers — music fans, writer/artist peers and industry professionals — who combed through 17,700 Albums and 230K songs who "actually listen to all the music before voting on a single criteria: Does The Music Move You?"
Out of all those submissions, we received five (5) nominations.
World Album: Shake Those Bones
Cajun Song: Aye Lassie & Il y A un Bal
Polka Song: Pica Pica Polka
Jewish/Klezmer Song: Rumba Tziganeasca
Our Il y A un Bal won in the Cajun category.
Wow!
The JPF awards ceremony and more is on the JPF YouTube channel