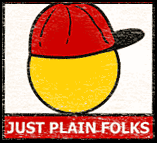 The Just Plain Folks Awards 2017 has just honored us with five nominations!
Our tunes made it through 18 months of screening by dozens of judges culling 17,400 albums and 240,000 songs from all over the world. Wow!

And the nominations are:
Cajun Song
Aye Lassie – Shake Those Bones
Il y a un Bal – Skull & Magpies
Jewish/Klezmer
Rumba Tziganeasca – Still Standing
Polka Song
Pica Pica Polka – Still Standing
World album for
Shake Those Bones
Wow!
JPF founder and CEO, Brian Austin Whitney's says he started JPF Awards because "… music made by the 'other 98%' of the music world often ignored by the mainstream televised music awards shows deserved its own recognition."
Thank you Brian! And thank you to all the judges. And congrats to all of the other nominees.