Off to rehearsal shortly to prepare our chops for two, that's right, two battles of the bands this week.
Wednesday night we are in Mill Valley at a Comcast video production of the "Battle of the Bands – World Music". Oooh TV exposure for the mad ones! And it's a FREE, all ages event.
Then on Friday night we look forward to playing with Go Van Gogh for the first time at the Make-Out Room in SF. The bout is entitled "Battle of the Twisted Klezmorim" so you know there will be some body-moving, energetic tunes.
And the winners are … YOU all who get to hear so much good local music!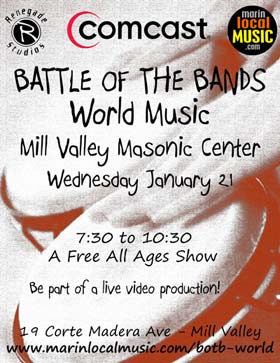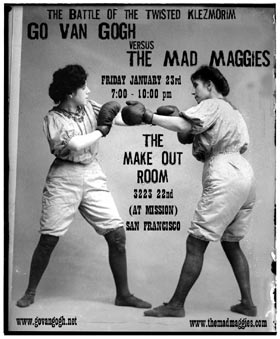 THINK BOOTY!
Our CD release party is coming up
Feb 7 – Sat night