The 2010 Cotati Accordion Festival was two days of squeezin' bliss and a chance to hang with friends and fans and make new ones. I'm collecting all the photos and video and will be posting asap.
Meanwhile …
Death really, really liked this artwork and insisted that I get a snapshot. The owner was kindly accommodating. (Andrew if you email me your tattoo artist's info I'll be sure and give proper credit.)
UPDATE 8/30/10
Thanks, Andrew! The artist is Jeff Rassier at Black Heart Tattoo in SF.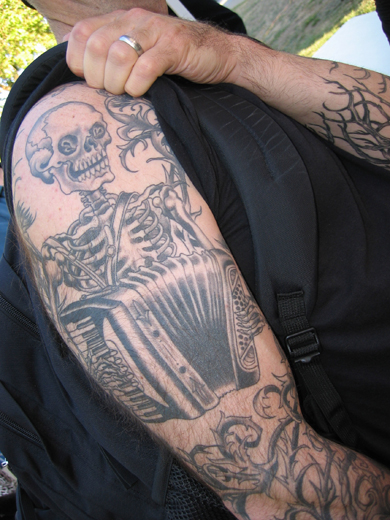 And you can hear my pre-festival interview on KSRO here:
Mags on KSRO