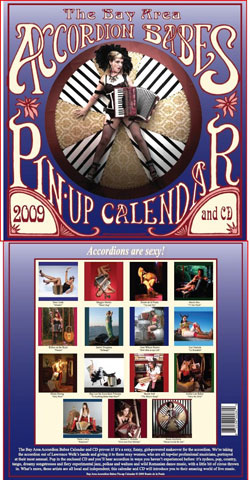 Meet many of the talented beauties of the Bay Area Accordion Babes Pin-Up Calendar!
Thursday November 13 8pm
Café Du Nord
2170 Market St
San Francisco CA 94114
415-861-5016
www.cafedunord.com
Big Lou's Polka Casserole
Kugelplex w/ Isabel Douglass
Renee de la Prade and Friends
Tickets $12.00
Calendars will be on sale. Perfect holiday gift!