The Mad Maggies are musicians from Montreal, QC and the San Francisco Bay Area, CA who play roots-driven, world rock, rowdy folk fusion with a dash of hot pepper and a swig of slivovitz. They kick up some dust.
Our New Release "Still Standing" is here!
You can listen to the tunes via the player below. We've cued up the third track, "Not Yet, Not Now" for your listening enjoyment. It's a ska inspired tune, danceable and defiant.
To listen or buy a track or the whole album click on the links in the player or step on over to our music shop on BandCamp.
We LOVE the Mad Maggies! ... You have got to experience this band....
-- Cadenza Music, St. Paul, MN
"There was not a moment when the dance floor was not packed, even long after the beer was gone. Yes, you guys rock." -- Rod De Witt, Andersen Valley Brewing Co.
"The Best Band Ever" -- Howard Dillon, Bolinas Hearsay News.
"The Mad Maggies...hit it home...leaving the audience begging for an encore."
-- Golden Gate [X]Press
"...you and your band are not just great, but such an integral part of everything I try to do with the festival musically. -- Scott Goree, Cotati Accordion Festival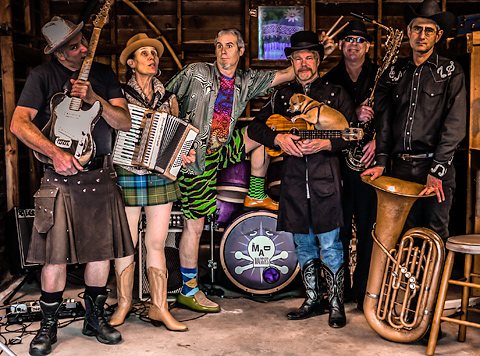 photo: © Kim Thompson Steel
post processing: Gary Wium